24 SEP 2022 SONJA WYSS, spreker 'Schrijven zonder dialoog' op DAG VAN HET SCENARIO Nederlands Film Festival, Utrecht. Zaterdag 24 september van 14:00 – 17:00 in de grote zaal van de Stadsschouwburg Utrecht.

Schrijven zonder dialoog – Met scenaristen Sonja Wyss en Simon de Waal ontleden we een script en kijken naar scenes waarbij emotie niet door dialoog wordt overgebracht, maar door het samenspel van verhaal, handelingen en beeld.
 Moderators: Amira Duynhouwer en Jaap-Peter Enderlé

Wie bepaalt de hokjes? – Amira en Jaap Peter spreken met Nanouk Leopold, Susan Stam en Yücel Kopal over Arthouse in Nederland, toegankelijkheid en nieuwe stemmen.
Koen Mortier –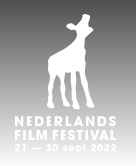 In gesprek met de Vlaamse regisseur, scenarist en producent Koen Mortier gaan we dieper in op de scenario's van zijn indrukwekkende films Ex-Drummer, 22 mei, Angel en de boekverfilming Skunk waaraan hij nu de laatste hand legt.
Info Dag van het scenario / Auteursbond
Tickets voor Dag van het scenario / NFF Nederlands Film Festival
---
8 MAY 2022 WHILE SHE WAITS online from todays Mother's Day onward. Click & Watch here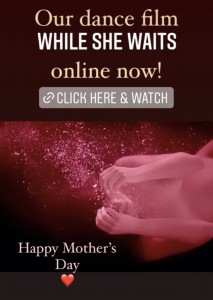 Happy Mother's Day to my dear mom and stepmom and Happy Mother's Day to all the moms in the world. Mothers, grandmothers, mothers-in-law, new moms in the making, mother's who've lost and mother's that have passed.
Sending an extra bit of love to the ones who have lost their moms already. An extra bit of love to the ones who have a broken or a difficult relationship with their mom. An extra bit of love to the ones who want to become a mother but are experiencing a hard journey. An extra bit of love to the single moms out there, by choice or not. And to all the women who give us the feeling of warm mom arms around us.
.
.
---
5 NOV 2021 FAREWELL PARADISE at SPOTNIX FILMCLUB at Landesbibliothek des Kt. Glarus, Switzerland. Friday November 5th at 20:00, Apéro at 19:30.
2 & 7 OCT 2021 SCREENING FAREWELL PARADISE AT REYKJAVIK INTERNATIONAL FILM FESTIVAL (RIFF), ICELAND.
Q&A with

director Sonja Wyss and daughter Nina who is part of the film. October 7th at 7pm at Cinema Bíó Paradís 2, Hverfisgötu 54, Reykjavik.

13

MAR 2020

Due to CONVID-19: the release of FAREWELL PARADISE will be postponed to a date yet unknown.
18 MAR 2020 CINEMA RELEASE 

FAREWELL PARADISE

in the Netherlands.
25 JAN 2020 WORLD PREMIERE 

FAREWELL PARADISE

, International Film Festival Rotterdam (IFFR).
A highlight of the world premiere of Farewell Paradise at International Film Festival Rotterdam – IFFR Saturday JAN 25, 2020!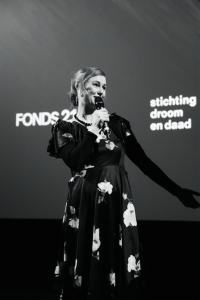 "Sonja Wyss maakte een belangrijke, voor velen herkenbare documentaire over gescheiden ouders en hun kinderen, die het zwijgen in haar familie verbreekt. Verpletterend, en met een briljante vorm", aldus www.filmkrant.nl. Op 18 maart brengt Periscoop Film de film van Sonja Wyss uit in de bioscoop!
---
23 JAN 2020

WYSS at KUNSTSTOF

(NPO1 Radio, at 19:30h) about FAREWELL PARADISE. Talkshow with celebrities about culture and media. Presentation: Jellie Brouwer and Frénk van der Linden.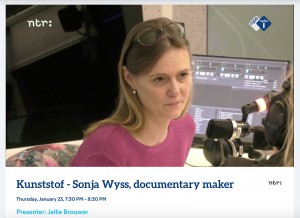 De nieuwe film Farewell Paradise van Sonja Wyss gaat op 25 januari in première op het IFFR (filmfestival Rotterdam). In de film vertelt Wyss het verhaal van haar eigen familie. Na een rustige jeugd op de Bahama's verhuisden ze in de jaren '60 halsoverkop naar Zwitserland. Wat is er gebeurd? En hoe ga je daar mee om? De verhalen van haar drie zussen zorgen ervoor dat we langzaam steeds meer over deze familie te weten komen.

Presentatie: Jellie Brouwer
WHILE SHE WAITS AT CINEDANS FEST, AMSTERDAM & BODYSCOPE DANCE FILM FESTIVAL, MOSCOW 2019
13/14 APR 2019

WHILE SHE WAITS

at BODYSCOPE dance film festival, 

Cinema Museum, Moscow

09 MAR 2019 PREMIERE:

WHILE SHE WAITS

at Cinedans, Eye, Amsterdam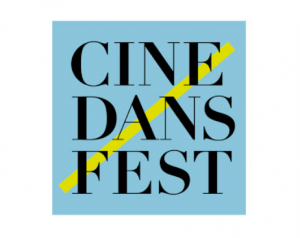 Cinedans FEST is unique in the Netherlands and in the world, celebrating dance film as genre and art form. Cinedans sees the ideal dance film as a true synthesis between the media of dance and cinematography. At Cinedans FEST the emphasis lies on choreographies which are created specifically for the camera and on special film adaptations of existing dance performances.
---
29 SEP 2018 – 10 YEARS 'DE VERBEELDING' Online platform (deverbeelding.site) feature films for one month.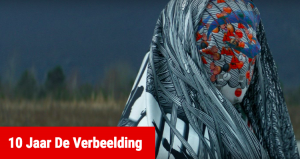 De Verbeelding, the collaborative project of the Mondriaan Fund and the Netherlands Film Fund, is a collaborative project aimed at films that explore the boundaries between visual arts and film. It offers artists the opportunity to realize an artistic film of feature length together with film producers. Meanwhile ten feature films have been realized from Wintersilence by Sonja Wyss (2008) to Possessed by Metahaven and Rob Schröder (2018). Although very diverse in form and content, the films have a common denominator: they are author films that are placed within a larger oeuvre. The whole yields a fascinating palette of voices and visions that deserve our attention.
On the occasion of the tenth anniversary, an online platform (www.deverbeelding.site) will be launched, which will feature films for a month that have been realized up to now in the context of De Verbeelding including background information about the makers, reflections of the films and links to previous and other work.
Festive gathering and launche of De Verbeelding site
Centraal Museum Utrecht
Saturday September 29th from 15:00 – 17:00
---
28 MAR – 02 APR 2017 BIEFF, Bucharest Int. Exp. FF, Rumania

25 MAR 2017                LOIKKA,  Int. Dans FF, Helsinki, Finland

03 – 14 Nov 2016           Reggio Int. FF, Italy

10 NOV 2016                  Leeds IFF, Screendance Competition, Leeds, UK

04/05 NOV 2016             Aesthetica Short FF, York, UK

16 OCT 2016                   IndieCork, Cork, Ireland

01 OCT 2016                   Jumping Frames, Hong Kong

27 SEPT-02 OCT 2016    Riga IFF 2annas, Latvia

27, 29, 30 SEPT 2016      Message to Man IFF, St. Petersburg, Russia
Past screenings see below or on the SHE/HER page
---
02 OCT 2016  – GUEST PERFORMANCE BY SONJA WYSS AT RUIMTEVAART THE HAGUE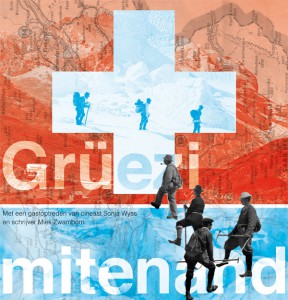 Onder de titel Grüezi mitenand neemt Super B u mee op een reis door zwart-wit Zwitserland, waar kleur uitsluitend voorbehouden lijkt aan edelweiss. Zo'n honderd glasdiapositieven brengen u evenzoveel jaren terug in de tijd naar Luzern, Zürich, Vierwoudstedenmeer en eeuwige sneeuw. Toch is het geen lezing met lichtbeelden die u kunt verwachten, maar veeleer het omgekeerde. De toentertijd als souvenirs aangeschafte gevoelige platen geven nu immers aanleiding tot anekdoten, wetenswaardigheden, bespiegelingen, ditjes-en-datjes en oude sagen. Begeleid door de bevreemdende tonen van alpenhoorns, koebellen en gejodel hoort u over gemengd alpinisme en de geboorte van Dada, over precisiehorloges en goudvoorraden, over gletsjermolens en subtropische palmbossen, over geheimen van banken en van de Zwitserse keuken, over Wilhelm Tell en Thomas Mann en over – niet te vergeten – Pontius Pilatus en Vadertje Lenin. Bovendien kunt u tijdens de dia's uitkijken naar een gastoptreden van Sonja Wyss, cineast van Zwitserse komaf, die naam maakte met haar zo goed als woordloze, in de Alpen gesitueerde speelfilm Winterstilte en die vervolgens op een haar na een Gouden Kalf in de wacht sleepte met de kortfilm Greifensee.
Zondag 2 oktober 2016


Zaal open om 19.30 uur, aanvang voorstelling 20.30 uur
Stichting Ruimtevaart Hoge Zand 42 2512 EM Den Haag
Entree € 5,00
---
SEPTEMBER 2016 PUBLICATION
Art magazine Pandora, publication about Wyss's artwork, by Pim Huegel
Read or download (Dutch) PDF here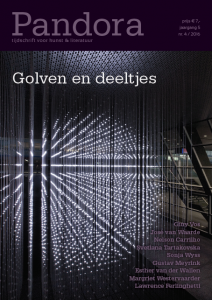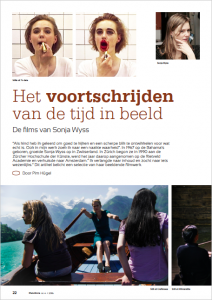 ---
12 AUG 2016 PARTICIPATION AND EXHIBITION AT ART-SYMPOSIUM, SAMOKOV, BULGARIA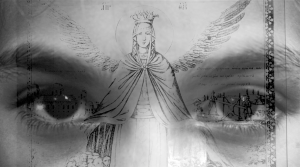 Swiss filmmaker Sonja Wyss from the Netherlands prepares, an interesting video installation associated with symbols of our city. In her work she is interested in the relationship between mother and daughter. In Samokov she visited and interviewed the FTPC – Samokov centre, which accommodates children deprived of parental care. Wyss also visited and talked to the convent "Pokrov" where it is common that some of the nuns lived there from very early childhood. "I made a parallel between the rise of these children without parents, but in a very different way. I made an installation which combines these two fates" says Wyss.
International Painting & Sculpture Symposium – Samokov
---
01 JULY 2016 AUDIENCE AWARD for SHE/HER at STORIES WE DANCE Intern. Videodance contest, Genoa, Italy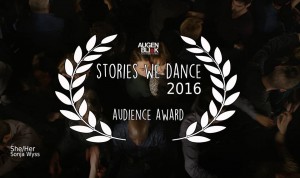 ---
 01 MARCH 2016
selected for development One Night Stand Xll
BIJSTER HART written by Jacqueline Epskamp and to be directed by Sonja Wyss
---
10 SEPT 2015
Artist Residency at Sarecha Village, India. Held by the Kaman Art Foundation
Sowing Seeds Artist Residency is an interactive artist's village residency for a period of 14 days in the village of Rajasthan (INDIA).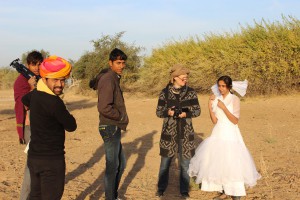 Sonja Wyss, artist from the Netherlands said that her project was based on personal relationship between women of various generations from the village.  What their feelings are for each other and what changes take place with time in mother daughter relationship.
---
28 JUN 2014  
SONJA MEETS WYSS

by Sonja Wyss, Lecture Performance, Eye, Amsterdam, The Netherlands
Sonja Meets Wyss by Sonja Wyss – Her inner discussion about art and film is her companion in making choices in her work. Two voices discuss, each from their own point of view (the artist and the filmmaker, the optimist and the pessimist, the worker and the thinker etc.) their ideals, beliefs and methods. This dialogue is set up and will be accompanied by the films Greifensee and What time is it, and also by bits and pieces of the research she has done with the different versions of the script of Greifensee.

---
2014   EXHIBION AND ARTIST LECTURE, EMPIRE OF CINEMA – DUTCH EDITION, NCCA Nizhny Novgorod, Russia
2013   EXHIBITION  "Thoughts/Words/Deeds" Arti Select, Arti et Amicitiae, Amsterdam, The Netherlands
---
2013   GOLDEN CALF NOMINATION for
GREIFENSEE

at the NETHERLANDS FILM FESTIVAL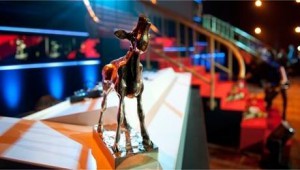 From the Jury report: With GREIFENSEE we are in the middle of a life. As if a photograph was fallen out of a family album. What we don't get to see, the viewer fills in itself.
It is a metaphor for the violence, which children tear apart from their parents and the sometimes equally violent response of those parents. 
---
2012   EXHIBITION AND ARTIST LECTURE, "New Devices about synthesis between cinema effect and video art", NCCA, Moscow
2012   EXHIBITION "SKIN", Museé de la Maine, Lausanne, Switzerland
2011   EXHIBITION "She Me", City Museum Zwolle, The Netherlands
2010  
WINTER SILENCE

, FEBIOFEST, Prague International Film Festival
2010   EXHIBITION "The Plot Thickens", Arti et Amiticitae, Amsterdam, The Netherlands
07 DEC 2009  
WINTER SILENCE ON DVD

, Order online here
26/27 JAN 2009    
WINTERSTILTE

 at SWISS FORUM, Solothurner Filmtage, Switzerland
05 – 15 FEB 2009  
WINTERSTILTE

 at FORUM Berlinale, Berlin
---
24 JAN – 3 MAY 2009 EXPOSITION: DE IDEALE VROUW (THE IDEAL WOMAN), NOORDBRABANTS MUSEUM, 'S HERTOGENBOSCH
Het museum bereidt een tentoonstelling voor over De Ideale Vrouw. De ideale vrouw, zult u zeggen, bestaat zij dan? Misschien vindt u haar inderdaad in onze expositie volgend jaar. Deze tentoonstelling loopt van 24 januari t/m 3 mei 2009 en laat ideaalbeelden van de vrouw zien, van vroeger en nu.
Deze tentoonstelling over vrouwelijke rolmodellen wordt opgebouwd rond de meest voorkomende vrouwelijke deugden. Oude schilderijen, prenten en gedragsboeken staan tegenover hedendaagse video's, foto's en glossy's om verschillen en overeenkomsten duidelijk te maken. Ter ondersteuning wordt in ruime mate gebruik gemaakt van audiovisuele en interactieve middelen. Zo kunnen vrouwelijke bezoekers ontdekken op welke ideale vrouw zij het meeste lijken; en mannelijke bezoekers kunnen via een dating site hun ideale vrouw zoeken.
---
03 OCT 2008  
WINTER SILENCE

WINS GOLDEN CALF

The jury of the Netherlands Film Festival has awarded Huibert Boon, Alex Booij and Robil Rahantoeknam with a Golden Calf for their sound design of WINTER SILENCE by Sonja Wyss.
From the jury report:
When many things say little, few things say much more. The illusion of silence can be given shape in many ways and sound is therein an essential part. In Winter Silence it is this combination of silence and form, which makes the film an almost poetic experience. Stunning.
De Gouden Kalveren-jury 2008 – bestaande uit Nanouk Leopold, Britta Hosman, Albert ter Heerdt, Petra Goedings, Roberto van Eijden, Jan Vandierendonck en Frans Afman
---
01 OCTOBER 2008    STREAMING FESTIVAL, INT. FESTIVAL FOR AUDIOVISUAL ART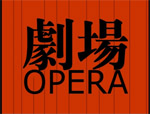 Opera is a special program compiled for the streaming Festival 2008 by SaE (Sino and Europe Cultural Interaction Foundation) Curated by Xiaowen Ju and Paul Donker Duyvis Participating Artists: Liang Shuo, Wu Junyong, Zeng Tu, Tiong Ang, Sonja Wyss, Paul Donker Duyvis, Jerome Symons, Meiya Lin, Marnix Goossens, Zhifei Yang One of the highlights of the closing ceremony of the Olympic Games in Beijing was a duet performed by a western tenor and a classical Chinese opera singer. The Video project Opera is a selection of Chinese and Dutch video makers. They all sing the same song – with different voices, intonations and nuances-about longing, based on collective and personel memories. How to adapt to this crazy Global World. How to keep your identity, values and traditions.
27 SEPT 2008 WORLDPREMIER
WINTER SILENCE

, NETHERLANDS FILM FESTIVAL, UTRECHT
31 AUG 2008  VIDEOINSTALLATION
APOCALYPS

, EXPO JOOS CLIJSEN *1942-2005, DE VISHAL, HAARLEM